Several weeks ago, I finished Walk This Way: The Autobiography of Aerosmith by Aerosmith with Stephen Davis, which was a good read, especially if you like Aerosmith. It was a first-person
oral narrative by multiple people, with various band members, friends, managers, and family members chipping in his or her own words. The book was originally written in 1997, so it obviously only goes up to that point. That is probably for the best, since I don't need to hear about Steven Tyler's experiences as an American Idol judge.
I learned a few things. One, Aerosmith did more drugs in the '70s than anyone in the world, except maybe Keith Richards. Two, Joe Perry's first wife, Elyssa, may have been the devil. Three, the fact that Aerosmith came back in the mid-'80s and had as much success as they did is amazing. In the blink of an eye, you finally see the light.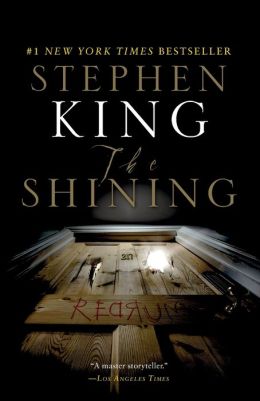 Since then, I have started (and finished most of) The Shining by Stephen King. The Shining is my favorite horror movie, and I read the book 20+ years ago, when I was in junior high. I had seen the movie multiple times before then, and I've seen it many times since, so it's hard not to picture Jack Nicholson as Jack Torrance, Shelley Duvall as Wendy (even though she is blond in the book), Danny Lloyd as Danny, and Scatman Crothers as Dick Hallorann.